What's in a Brand?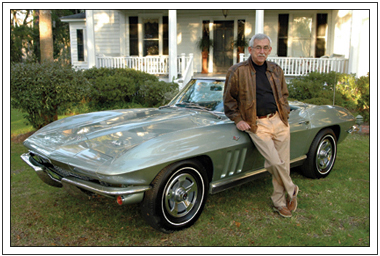 I know what you are thinking! The tires on Bill's Corvette are not correct. It's not a show car, it is for my enjoyment. That's the beauty of Diamond Back – you can get correct or you can get what you like. Custom white walls are not a problem. I offer many correct styles for the 60's and 70's cars or if you want something special, just let us know.
We feature 24 product lines from 13" to 22" and anything in between. That's more product than all the competitor's combined. I'm also introducing two new top end product lines-the Diamond Back Auburn Deluxe and the Diamond Back Auburn Premium. Both lines provide the solution for the customer looking for a period correct tire that performs like a modern radial- because it is one! If you're going to spend over $200 per tire why not get the very best?
Check out my warranty. It is the most solid, easy to understand warranty in the industry. My new extended warranty for $9.50 per tire is a smart move to protect your investment. My goal remains unchanged-build the best looking, best performing product at a fair price. Thanks for all of your support!